I'm not gonna lie, that elevation profile is intimidating. I've got not clue if I am even ready for a race like this, but constantly dreaming about doing it over the past 2 years has forced me to give it a go in less than 3 weeks. I feel strong. Have done runs of up to 14,000 ft of elevation gain. Those were only around 28 or 30 miles (lame I know), and only half of the total elevation gain of this race. Adding more fun to matters is the 12 hrs of night-running I'll be doing. I tasted a bit of this a few nights ago running down from the Ruby Range, and after an hour I was thinking that there was no way I could do 11 more like that, without losing the course and without losing my mind...
Once I finish with that silliness, and as soon as I can walk, it'll be time to tackle 730+ miles of this: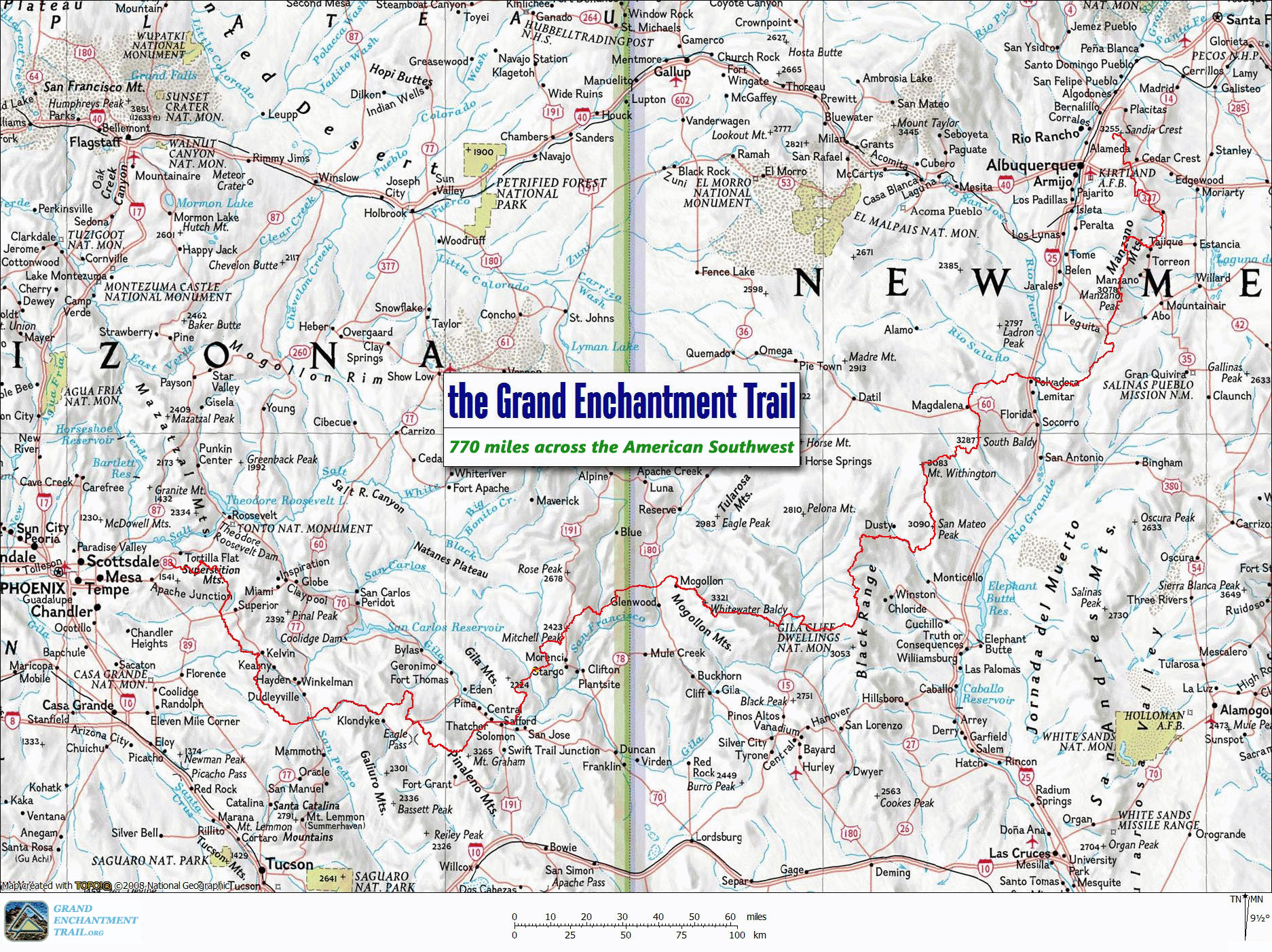 I've got 109 detailed maps printed of the route. The guidebook, which covers about 2/3 of the trail divided into 3 sections for maildrops. New pack. New tarp. New trekking poles. New GPS (gasp!).
My hope is that this trail will push me in ways that other trails haven't pushed me before. In the past I've done long hikes with navigational struggles with other people. This time I will only have myself to rely on, and I've improved my map and compass skills to the point that I do trust myself. The trail promises to be remote and offer solitude and a wild feeling that so many other hikes in the lower 48 can't always give.. And then there's the bushwacking in those lonely and underused wilderness trails...
Hopefully I'll get online once a week for 5 weeks until I finish this trail to upload a few pictures of the beauty of NM and AZ, as well as a few poorly-writted words. First there are peaks to bag, aspen leaves to turn yellow and be seen, trails to run, and 800 miles to hitchhike toward Logan, UT, and another 800 to Albequerque. Epic hitching and living for sure...